| | | |
| --- | --- | --- |
| | | PRINTS |
| | | |
| | | |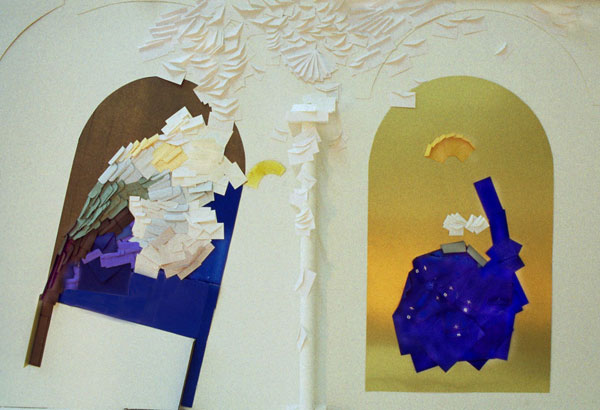 In the depth of the arched vaults one can hear wings rustle,

Papers whisper, hiss, swish, softest cooing in tiny castle.

A white dove flies through the window into quietness of convent court

Where Angel lifts up his wings and bends down to grant report.

Golden skylight has warmed the church and the long grey-stone treads,

Virgin folds her hands on her chest, like two delicate feathers spreads.

Silk blue cape streams down her back in the waves of the deep pleats,

Same dark-blue of the mailbox' coops on the corners of busy streets.